Welcome To Alta Mountain Chiropractic
We truly believe that nobody deserves to live in pain, even as they age, and we will do everything we can to ensure that our patients are comfortable. We are proud to help people after accident or injuries and when they are uncomfortable doing their day-to-day activities.
Though pain itself is uncomfortable, when you have chronic pain, life can become unbearable. You may struggle just doing your normal day-to-day tasks. You may have trouble concentrating because you are not feeling well.
Our goal at Alta Mountain Chiropractic is affordable, convenient and mainstream care. We have a "flexible" schedule policy where you are free to schedule an appointment for care or you are welcome to walk-in. We deliver mainstream, short term relief care. You will not be pressured into long term expensive treatment plans or monthly programs. Our goal is to get you out of pain as soon as possible so you can return to your normal life.
After a thorough examination, we will be able to determine where your problem lies and discuss how we can help you feel better. Even after just a few treatments, you will be amazed at how much better you feel! You will be able to move better, you'll feel better, and enjoy a higher quality of life. Chiropractic care can really make a world of difference to you!
If you have any questions about how we can get you out of pain, don't hesitate to contact us today at (801) 523-2582.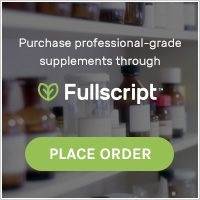 Contact Our Office
Contact Alta Mountain Chiropractic to schedule an appointment or to request additional information about our services. We look forward to hearing from you.
720 New England Dr
Sandy, UT 84094
Phone: (801) 523-2582
Fax: (801) 569-0376